Because my wife and I just returned from our 10th wedding anniversary extravaganza, I don't have as much time to write as I'd like. I'm just getting caught up after a 3-day celebratory getaway. But a few reflections are in order.
First, the facts. We enjoy board games, and we decided to celebrate our 10th anniversary by playing at least 10 different games (we ended up having time for 12). We took a few pleasant strolls through the woods, we squeezed in some low maintenance meals, and we had a few hours for reading. But we spent most of the time head-to-head, man vs. woman, each exercising their God-given instincts to bring order and dominion to the cosmos. The age-long battle of the sexes was at stake, and neither of us dropped our guard for even a minute.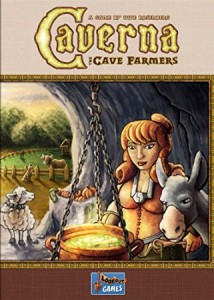 Second, the results. Though I found some small consolation in my closing 3-game win streak, Erin won the series 7-5. Ain't no flies on her! May the world never accuse me of taking advantage of this extraordinarily precocious woman. I, in fact, could barely keep up.
Third, my conclusions. I must improve my observation skills—paying attention to what will get me points and not just what feels like a good move. My presumption too often hinders my interpretation—I spend too many turns trying to block my wife's presumed strategy and not enough turns developing my own. And courageous application is sweet—games lose their luster when I spend more time thinking than acting. My chronic analysis paralysis sucks out the fun if I'm not careful.
Observe, interpret, apply: This is the essence of communication. Even board games can offer opportunities to stretch these muscles.
———————–
For those interested in such things, here's what we played (complete with Amazon affiliate links to help support this blog at no extra cost). If you're in the market for buckets of fun, every one of these games is fantastic.